Drainage & Excavation Services
Drainage & Excavation Services
As part of our landscaping services, we develop and install drainage systems. This is a crucial aspect of the entire endeavor. In addition, we serve customers who require adjustments to their drainage systems, and our competent and well-planned installations help eliminate the issue of standing water. Because each environment is unique, we tailor the drainage plans to each environment. We design and install, among French drains, channel drains, and area drains. Because we develop the drainage system and stormwater drains for your environment, difficulties such as rainwater pooling and flooding are eliminated. Almost every landscaping job requires excavation and/or digging. These jobs need careful preparation and must be executed with safety and skill. In addition to excavation for new landscape and drainage systems, our company offers comparable services for landscape expansions and renovations.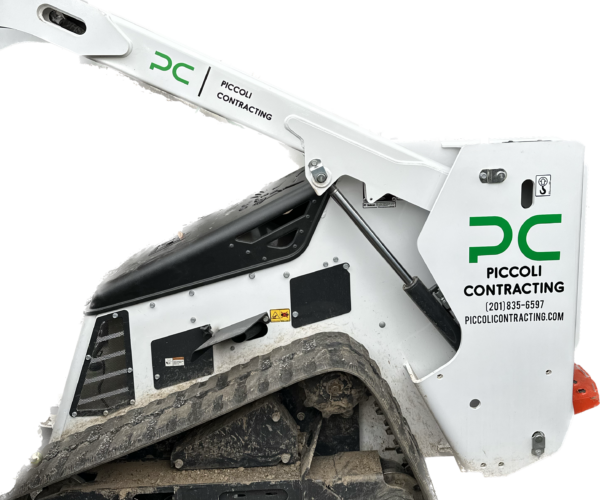 Piccoli Contracting has the ability to handle the majority of your excavation needs. Whether you need your property re-graded, underground utilities dug, the pool excavated, a drainage system installed, or other site work completed Piccoli Contracting can handle it for you. Piccoli Contracting is also a Certified NDS Drainage Contractor.
To schedule a free consultation or for more information about our services, simply fill out our contact form or call Piccoli Contracting at (201) 835-6597 and discuss your project details with our experts. We will provide beautiful solutions at a reasonable cost.
We Provide Services to the Following Cities, Towns and Surrounding Counties of NJ. If you do not see your area listed, please reach out.
Bergen County
Passaic County
Franklin Lakes
Oakland
Wyckoff
Midland Park
Mahwah
Allendale
Ridgewood
Paramus
Englewood
Ramsey
Saddle River/Upper Saddle River
Paterson
Hawthorne
Pompton Lakes
Wayne
Totowa
North Haledon
Haledon
Clifton
Little Falls
Prospeck Park
Pequannock